I am reminding boaters that since harbors and Marina's are well known
for being unhealthy places to work and visit
you should ask your doctor about a Tdap shot which is for tetnus diptheria and pertussis
which is whooping cough.
You should also get a flu shot.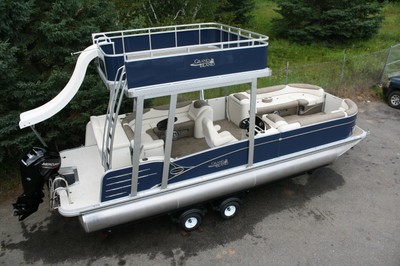 electric outboard motors The Stealth E30T is the first high power, all electric, outboard designed to power lightweight watercraft to speeds up to 20 MPH at a price you can afford. This outboard is ideal for Jon Boats, RIB Inflatables and other smaller lightweight vessels under 20 feet. The Stealth E30T is constructed using new outboard components supplied by an OEM of Tohatsu outboards, making parts availability as close as your local Tohatsu Marine parts dealer. The electric power head consists of a powerful water cooled PMAC motor and high power Sinusoidal Motor Controller. Specifications: Input power (peak) in kW: 57.6 Input power (continuous) in kW: 23 Comparable petrol outboards: 30 HP Nominal voltage: 96 Final charging voltage: 120 Motor weight without battery, including electronics in kg: 57 Shaft length: 20" Standard propeller Maximum propeller speed in rpm: 2,500 Control: Tiller Tilting device: Manual Integrated wireless Controller Android based software via Bluetooth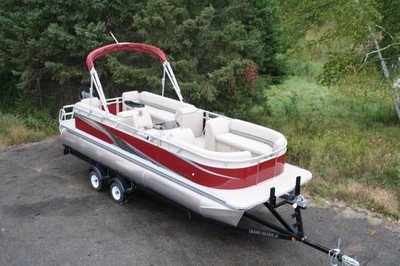 This electric trike is perfect for cruising since you can use it for ground transportation
and not have to worry about dangerous gas fumes
in an enclosed spaces. Click the image.

E-Wheels EW-10 Sport Fast
Power Electric Recreational Mobility Scooter

We are pleased to announce our latest example of drawing outside the lines: The EW-10 Sport.

Striking. Athletic. Instantly recognizable. Its bold appearance, like any EWheels, is not shaped by accident. It is Shaped by Performance.

With a maximum speed of 15 MPH and a travel range of 40 miles on a single charge, the EW-10 is equipped with an advanced electronic remote key fob on/off power function, alarm system, secure under-seat storage, and a lockable rear storage box.
Specifications:
COLORS: RED or LIGHT BLUE
MAXIMUM SPEED: 15 MPH (varies based on riders weight and driving terrain)
TRAVEL RANGE: 40 MILES (varies based on riders weight and driving terrain)
MOTOR: 500 watt Trans-Axel Motor
WEIGHT CAPACITY: 400 LBS
BATTERIES: 48 Volt, 20 Amp
REAR VIEW MIRRORS: Yes, Two Mirrors
BRAKES: Front and Rear Drum Brakes
BRAKE LEVERS: Front and Rear
STORAGE: Rear Box Lockable Storage
VARIABLE TWIST THROTTLE: Yes
SEAT SIZE: 14 Wide and 26 Deep
SEAT BASE HEIGHT: From Floor Height 30
SMART CHARGER: Yes
BAG HOOK: Yes
PARKING BRAKE: Yes
Front Storage Area: Two Storage Bins
REVERSE SWITCH: Yes
ELECTRIC HORN: Yes
GUAGES: Yes, Speedometer with Battery Gauge
3 Speed Settings Low, Medium and High
CLIMBING: 12 degrees
LIGHTING PACKAGE: Turn Signals, Brake Lights, High/Low Beam Headlight, Rear Light
KEYLESS KEY FOB: Yes, Power on/off
ANTI-THEFT ALARM SYSTEM: Yes, Keyless Remote
BATTERY INDICATOR GAUGE: Yes
TIRE SIZE: Front and Rear Tire Size 15
REAR REFLECTORS: Yes
ALUMINUM RIMS: Yes
SCOOTER LENGTH: 70
SCOOTER WIDTH: 28
SCOOTER HEIGHT: 43
DECK HEIGHT: 12
GROUND CLEARANCE: 6.5
WHEEL BASE: 52
FRONT SUSPENSION FORK: Yes
REAR SUSPENSION: Two Heavy Duty Shocks
SCOOTER WEIGHT: 209 LBS
SCOOTER SHIP WEIGHT: 335 LBS
WARRANTY 3 YEAR LIMITED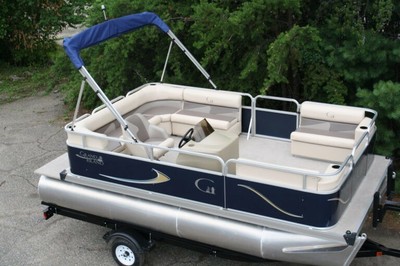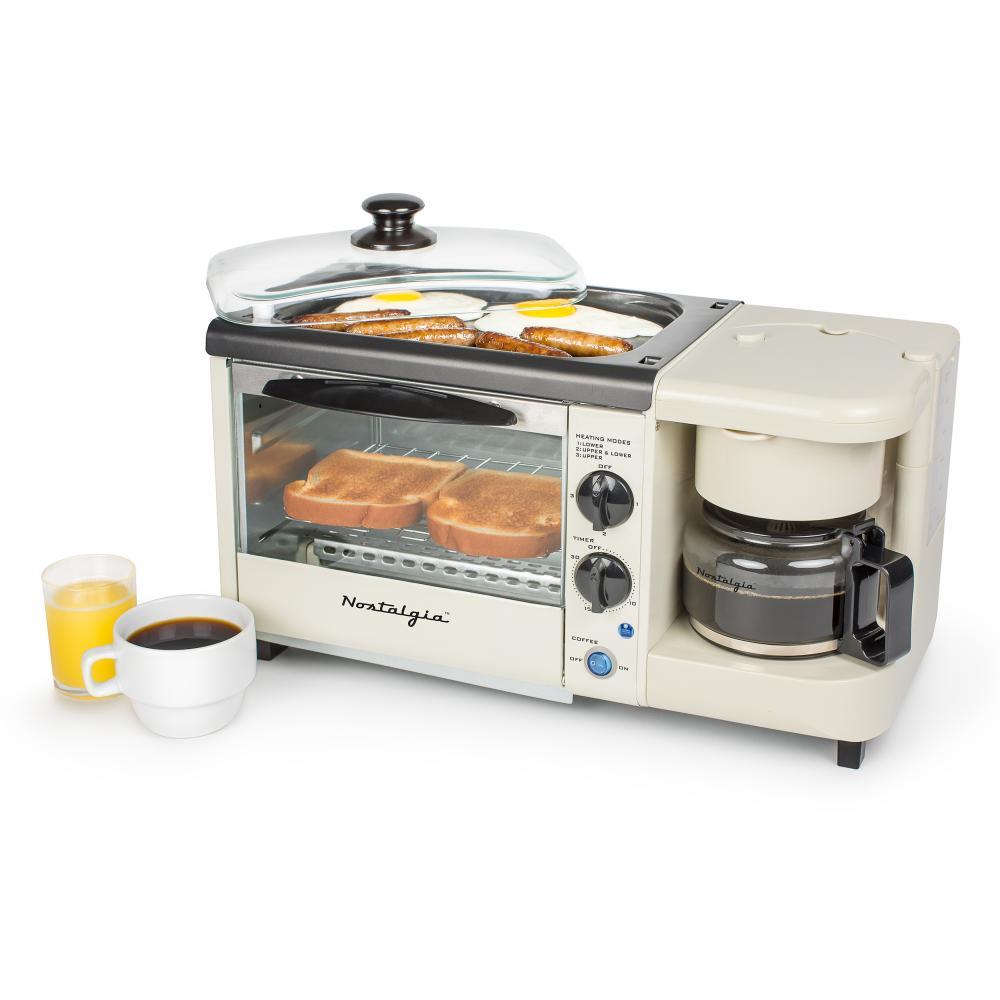 < Div> nostalgia electrics breakfast station Nostalgia Electrics BSET100BC Nostalgia Breakfast Station - Bisque International Customers: All electronic products are packaged for sale in the US with US voltage. This item is brand-new, factory sealed. Makes a complete breakfast with just one compact appliance! Enjoy a cup of coffee with the four-cup coffee maker, while cooking eggs and meats on the non-stick griddle. This multi-function oven is perfect to toast, broil and reheat food quickly. Non-Stick Removable Griddle Breakfast isnt complete without eggs and sausage cooked on the non-stick griddle. Griddle includes glass cover and cool-touch knob to prevent splatters. Griddle removes for easy cleanup. 4-Cup Coffee Maker Make a complete breakfast by brewing hot, fresh coffee. Simply fill the removable water reservoir, add grounds to the reusable coffee filter to make 4-cups of coffee in the glass carafe. Multi-Function Toaster Oven Bake, broil, toast and reheat a variety of foods quickly. Perfect for making 6-inch pizzas and your morning toast. Crumb Tray Cleanup quickly and easily by removing the crumb tray. Features 4 cup coffee maker with reusable coffee filter Bakes, broils, toasts and reheats food quickly 2 slices bread, 6-inch pizza oven capacity Non-stick griddle includes glass cover with cool touch handle Oven tray, wire rack, crumb tray and griddle remove for easy cleaning Quick-heating and energy efficient appliance Removable water reservoir 30-minute timer Power indicator light 4 cup coffee maker Bakes, broils, toasts and reheats 2 slices bread, 6-inch pizza capacity 30-minute timer Non-stick griddle with glass cover Easy to clean Removable water reservoir Power indicator light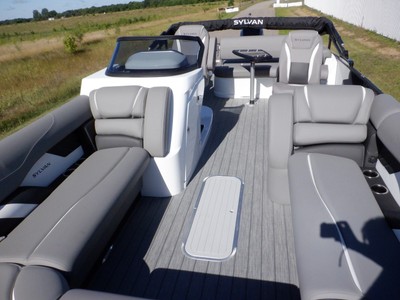 tri axle boat trailer VENTURE TRAILERS ARE ENGINEERED FOR QUALITY, PERFORMANCE AND FUNCTION. ALL COMPONENTS ON OUR TRAILERS WORK TOGETHER TO GIVE YOU A SMOOTH RIDE, AS WELL AS MAKING LOADING AND LAUNCHING YOUR BOAT EASY AND CONVENIENT.

HOOK2 4X - 4-inch Fish Finder with Bullet Skimmer Transducer NEW & Ships FREE From The USA Features: EASY TO USE: The Lowrance HOOK2 4x Fish Finder features auto-tuning sonar and phone-like menus giving you more time to spend fishing and less time dealing with settings. WIDER SONAR COVERAGE: The HOOK2 4x offers a wide-angle sonar cone giving you double the coverage of traditional fish finders. EASY SETUP: A single transducer can be mounted on the transom, inside the hull, on the trolling motor or through a scupper hole. The HOOK2 4x is ideal for small fishing boats or kayaks with limited console space. TRANSDUCER INCLUDED: The included Bullet Skimmer transducer gives you traditional 2-D sonar (fish arch) views.
GARMIN GPSMAP 276C Portable Color Chartplotter Add to Wish ListAdd to Wish List GPSMAP® 276C COLOR GPS GPSMAP 276C Features: • WAAS-enabled, 12 parallel channel GPS receiver • Adjustable quad helix receiving GPS antenna with remote antenna capability • Display Size: 3.8" diagonal, 480 x 320 pixels • Display: 256-color, sunlight readable TFT with adjustable backlight • Unit Dimensions: 5.7"W x 3.2"H x 1.9"D • Adjustable marine mounting bracket • Accepts standard Garmin data cards and preprogrammed data cards (not included) • Built-in basemap with automatic routing and turn-by-turn directions • The basemap shows cities, interstates, coastline detail and US tide stations • Rechargeable lithium-ion battery offers 4 to 15 hours of use (4 hours with GXM 30 and 15 without GXM 30) • 3000 user waypoints with an expanded list of waypoint symbols • 50 reversible routes with 1,200 waypoints per route • 10,000 point automatic track log; 15 saved tracks, 700 saved track points each • Position formats include Lat/Lon, UTM, Loran TDs, Maidenhead, MGRS, User, and more • Audible alarms for anchor drag, arrival, off-course, proximity waypoints, external voltage and clock • Offers BlueChart night mode for easier viewing at nighttime • Large numbers option for easy viewing • Provides a course deviation indicator when navigating • Project your position on the map with the configurable complex heading line • Built-in tide tables and celestial tables for sun and moon calculations • Water resistant, IEC 60529, IPX7 (Submersible to 1 meter @ 30 minutes)
,,,,,,
The law of salvage is a concept in maritime law which states that a person who recovers another person's ship or cargo after peril or loss at sea is entitled to a reward commensurate with the value of the property so saved. The concept has its origins in antiquity, with the basis that a person would be putting himself and his own vessel at risk to recover another and thus should be appropriately rewarded. A related consideration was widespread piracy; a vessel in peril could very well be left for pirates if the owner did not generously reward a potential honest salvor. Salvage law has been recognized for centuries, in such documents as the edicts of Rhodes, and the Roman Digest of Justinian.[1] It is still a nearly universally recognized right, though conditions for awards of salvage vary from country to country.

Marine salvage is the process of recovering a ship, its cargo, or other property after a shipwreck. Salvage encompasses towing, refloating a sunken or grounded vessel, or patching or repairing a ship. Today the protection of the environment from cargoes such as oil or other contaminants is often considered a high priority.

"Salvors" are seamen and engineers who carry out salvage to vessels that are not owned by themselves, and who are not members of the vessel's original crew

Just a warning! If you contract with or make an agreement with a salvagor and fail to pay for service you are committing a class a federal crime considered a class a felony theft of service! !
I also read in a law library that Texas State Statutory Law specifically states that any vessel left sunk and abandoned for more than 6 months is open for salvage.
This Nostalgia Electrics Breakfast Station
has everything you need to start the day!!
Perfect for small craft with limited space
and can easily be run with a smaller solar panel!!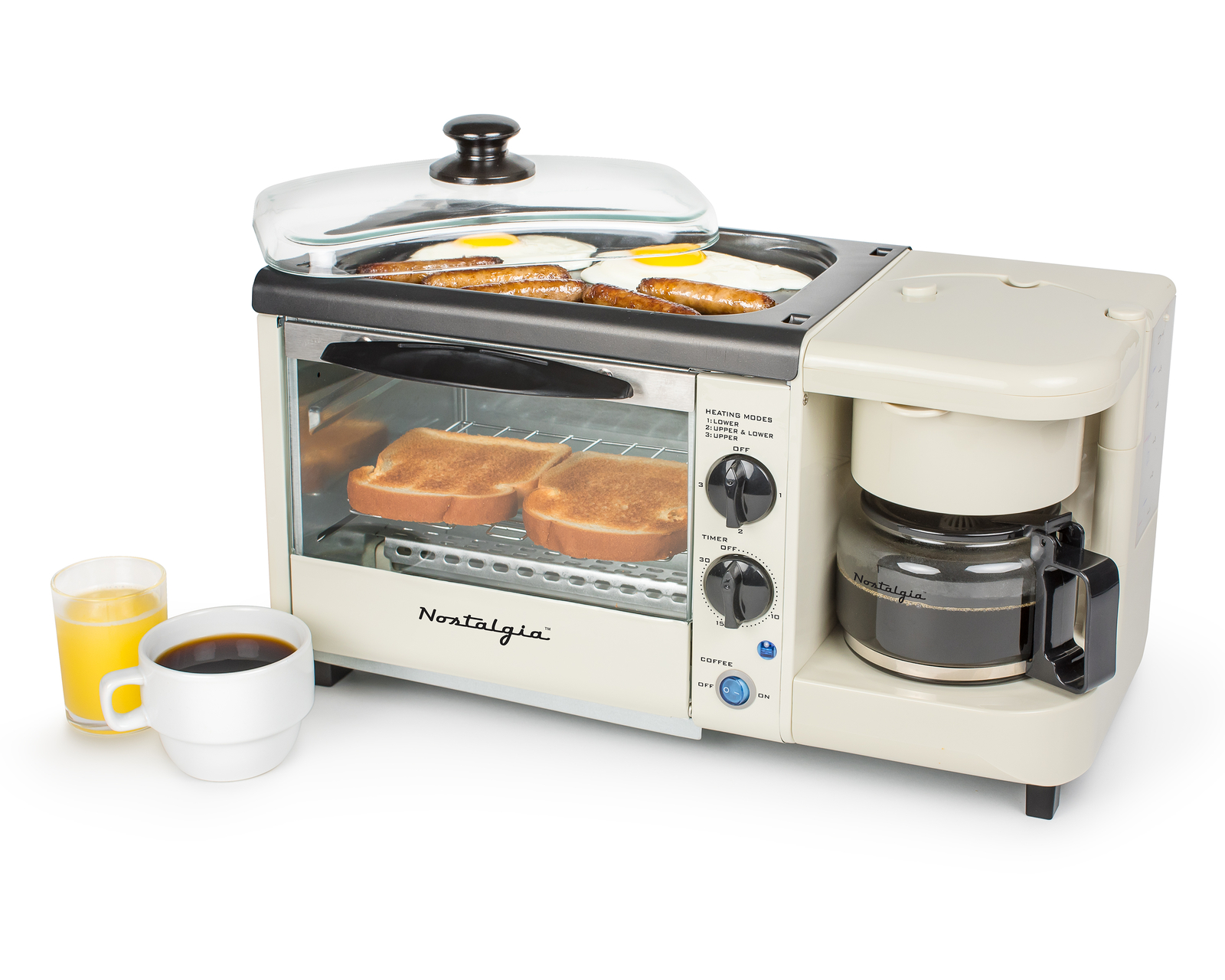 Nostalgia 3-in-1 Breakfast Station, BSET100BC Breakfast station features 4 cup coffee maker, multi-function 2 slice toaster over and non-stick griddle. Quick-heating and energy efficient. 4 cup coffee maker with reusable Coffee filter Multi-function toaster oven bakes, broil, toasts and reheats food quickly Oven capacity: 2 slices bread, 6-inch pizza Non-stick griddle includes glass cover with cool touch handle Oven tray, wire rack, crumb tray and griddle remove for easy cleaning Quick-heating and Energy efficient appliance Removable water reservoir 30-minute timer Power indicator light
I try to supply a lot of resources on this homepage for food and other essentials for offshore and river cruisers-you can find a lot of items here that can be delivered to your home or marina dock in the USA!!

Boat part number 1060558 is a NEW Venture tandem axle aluminum boat trailer. Venture #VATB-5925. Specifications: Manufacturer: Venture Year: 2018 Model: VATB-5925 Material: Aluminum Trailer Weight: 1050 lbs. GVWR: 6975 lbs. Axles: 2 Suspension: Springs Capacity: 5925 Lbs Coupler: 2" Boat Length: 22-25 Ft Overall Length: 25' 6" Bow Eye to Transom Min: 17' Bow Eye to Transom Max: 21' Overall Width: 100" Between Fenders: 81" Tire Size: ST205/75D 14 LRC 5H Brakes: Disc- 1 Lights: LED Bunks: Yes Swing Out Tongue: No Tongue Jack: 2000 Lbs

2019 Alumacraft Classic 165CS. Only had this boat a few months and been on the water 3 times with it. Things happen and I'm not going to have time for it so up for sale she goes. Everything is new new 2019.Boat is an Alumacraft Classic 165 CS with an Evinrude Etec 75 hp outboard,Humminbird 7Di gps fishfinder,Minn Kota Power Drive 12 volt foot controlled trolling motor, Carver bimini top, 3 soft ride seats, full instrumentation,navigational lighting, 2 side rod lockers,ample storage,midship live well, 17 gallon fuel tank, 2 Cannon removable rod holders(not pictured). Swing tongue bunk trailer. The boat measures 16.5 ft long with an 82 inch beam. Clear titles for everything.

Life Jacket Vest Swimming Adult PFD 4 colors Fully Enclosed Size L XL XXL XXXL Introductions: Safety first! If you enjoy swimming, this Portable Waterproof Oxford Clothes Life Jacket is a necessity for you. Adopting high quality oxford fabric and Form Cotton, it features lightweight, soft and environmentally friendly. It will provide you a comfortable, safe and peaceful experience. And it's waterproof, which is very practical and convenient. Moreover, its design of quick release buckle makes it easy to wear and take off. With high quality and exquisite workmanship, it's worth buying! So what are you waiting for? Just take it home! Features: 1. Made of high quality oxford fabric and Form Cotton, lightweight, soft and eco-friendly 2. It has a long service time, durable in use 3. Non-toxic material, it won't hurt your tender skin 4. Waterproof, practical and convenient 5. Buckle design, can take off and wear easily 6. Reusable, washable and easy to air dry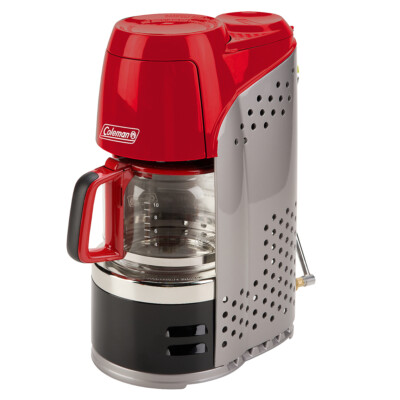 More to explore :Collectible Coffee Makers,Mr. Coffee Automatic Coffee Makers,Cuisinart Automatic Coffee Makers,Plastic Automatic Coffee Makers,Coleman Camping Coffee Maker Camping Cookware,Vintage Coffee Maker,Commercial Coffee Maker,Breville Automatic Coffee Makers,Coleman Butane and Propane Gas Lanterns,KitchenAid Automatic Coffee Makers
Coleman Portable Propane Coffeemaker with Stainless Steel Carafe
PRODUCT DESCRIPTION
For most campers, not matter how restful their previous night's sleep, the first thing on their mind when they step out of the tent in the morning is, "Coffee, coffee, coffee." When your campsite boasts a Coleman Portable Propane Coffeemaker with Stainless Steel Carafe, you can enjoy a piping hot cup of joe just like at home, powered by a common propane cylinder. Lightweight and easily packable, it's also ideal for outdoor entertaining, tailgating, picnics, and more.

Brewing a full pot takes only 15 minutes, and Coleman's proprietary InstaStart feature ensures match-free lighting, even in windy conditions. The ten-cup covered water reservoir is easily accessible, as is the removable filter basket, and a drip-resistant stainless steel carafe is as durable as it is attractive. Cleanup is especially easy if you're at home, as the carafe and filter are both dishwasher safe.

Features
Propane-powered; no cords, stove, or percolator required
Operates on single standard 16.4-ounce propane cylinder
InstaStart auto ignition button
4,500 BTU for effective heating
Water reservoir cover opens, filter basket removes for easy cleaning
PerfectFlow regulator provides consistent performance by producing steady fuel stream
Runs for 4.4 hours on one propane cylinder
Ten-cup total capacity
9.5-pound weight
PRODUCT FEATURES
Drip coffeemaker brews a full pot of coffee in just 15 minutes, powered by standard propane cylinder
Coleman's proprietary InstaStart feature ensures match-free lighting, even in windy conditions
PerfectFlow regulator provides consistent performance by producing steady fuel stream; carafe and filter are dishwasher safe
Runs for 4.4 hours on one propane cylinder; ten-cup total capacity and 9.5-pound weight
Includes limited one-year manufacturer's warranty

Extra Trim Ribeye Steaks - Four 4 oz. or 6 oz. Steaks - $52.95
A Beef Ribeye Steak is considered to be the juiciest and most flavorful of all steaks. Neesvig Ribeye Steaks are cut from the center-most part of a delicious Prime Rib Roast. The Ribeye Steaks are available in your choice of four 4-oz. or four 6-oz. rib
Steak and Burger Grill Pack - 16 Pieces - $132.40

The Steak and Burger Grill Pack by Neesvig has 16 choice cuts of meat that are ready for the grill. Makes a great gift for your favorite grill master! This fine quality meat assortment includes four Bacon-Wrapped Filet Mignons, four New York Strip Steak
I am also seeking donations for an important environmental project and funding for future ecological projects-see the site by clicking the image-this looks like an incomplete project because so many plants have been stolen from this place
,,,,,
The 7215 GPS receiver is a touchscreen chartplotter, and is a feature-packed device designed to meet the needs of any serious mariner. Preloaded BlueChart maps of the coastal areas of the United States are included in this Garmin GPS receiver. The 15.5-inch screen is an XGA display, offering crisp and sharp views to the user. In addition, since this Garmin GPS receiver allows full system integration, it is compatible with Garmin's various accessories, such as radar, sonar and weather satellite. Also, users can use BlueChart g2 Vision cards to add more enhanced features to this Garmin GPS receiver. The 7215 GPS receiver offers Garmin's G Motion technology, which makes it easier for users to get real-time data with fast refresh rates and speedy mapping. Also, panning is very smooth. The MarineEye view and Fishfinder view in this Garmin GPSMAP GPS receiver offer 3D perspectives on the maps. All in all, this Garmin GPSMAP GPS receiver is a sleek device offering many features to make journeys enjoyable.
,,,,,

GX1600B Explorer Ultra Compact Class D DSC - Black Mounting a VHF radio has never been easier. The Explorer GX1600 has an ultra thin and compact rear case, only 3.5" in depth or half the depth of comparable VHF radios on the market. The rear case design also gives flexibility when flush mounting the radio in tight areas or bracket mounting the radio by taking up less dash space, and allowing more mounting options. The GX1600 has been designed to meet the NEW ITU-R M493-13 Class D DSC regulations with a dedicated channel 70 receiver that continuously watches for DSC calls. The GX1600S has the ability to accept a RAM3 Remote Access Microphone allowing full control of all radio and DSC functions from a second station. Additional features include, oversized full dot matrix display, user selectable Programmable Scan, Dual Watch, Ch16 Priority Scan, user changeable channel names, NOAA weather with alert, dedicated preset channel and a dedicated CH16/9 keys and 3 programmable soft keys. The microphone also has dedicated 16/9 and H/L keys, channel selection keys and uses ClearVoice noise reduction technology which reduces wind and engine noise when transmitting. Another unique feature of the GX1600 is the ability to "poll" (request and send) the GPS location of another vessel and show that vessel's position on the radio's display. Connecting a compatible GPS chart plotter will allow the GX1600 to repeat your position, SOG, COG and time on the full dot matrix display. The GX1600 is backed by an industry leading 3-year waterproof warranty. Features: Ultra thin and compact rear case design (3.5" depth) Meets ITU-R M493-13 Class D DSC (Digital Selective Calling) with Individual, All ship, Position Report, Request and Distress Navigation to a DSC Distress Call with compass page Automatically poll the GPS position of up to 4 ships using DSC Enter, Save, and Navigation to waypoint with Compass page GPS Compass display Navigation (LAT/LON, SOG, and COG) information shown on display Submersible JIS-8 1.5M (4.92Ft) for 30 minutes Noise canceling microphone with channel UP/DOWN, 16/9 and H/L keys NOAA weather channel selection with alert Programmable Scan, Priority Scan, and Dual Watch GPS repeating of position, SOG, COG and time Customizable channel names Oversized dot matrix display NMEA Input and Output Programmable soft keys Capable of connecting to a Second Station CMP30 Remote Access Microphone Die-cast chassis 3 Year Waterproof Warranty Specifications: DSC Class: D Waterproof Rating: Waterproof Weather Alert: Yes Box Dimensions: 4"H x 8"W x 10"L WT: 3.4 lbs UPC: 788026134465
The Garmin VHF 300i AIS marine receiver gives you the flexibility and convenience you need to safely navigate and communicate in international waters. It comes standard with a two-way hailer system and is also NMEA 0183 and NMEA 2000 compliant to offer greater onboard functionality. In addition, the VHF 300 AIS takes advantage of Automatic Identification System technology to help you identify and avoid other large vessels at sea.
Note: This item has a long handling time and ships in 7-10 business days.
Features


Two-way 30 W hailer system for communication with other boats or deckhands
Patent-pending voicemail feature lets you pre-record a 15-second message and deliver the message to any Digital Selective Calling radio
Replay the last 90 seconds of any incoming voice transmission at the touch of a button
Get detailed data on your surroundings, regardless of visibility; ship identification information, position, course and speed for vessels equipped with AIS within range
Receives both Class A and Class B signals at the same time to ensure no critical information is lost
Included GHS 10 handset microphone allows full radio control from a remote location; 2" LCD display, dedicated rotary key for frequent tasks, and three soft buttons for dynamic controls
Included 4" active speaker with volume knob
Multi-station support allows you to add wired GHS 10 handset microphones (one included, others sold separately) throughout your vessel without having to add existing receivers; can be used as an on-boat intercom
Provides full Class D Digital Selective Calling (DSC) capability via NMEA 0183 or NMEA 2000 connectivity
Position Tracking allows a mariner to locate and keep tabs on up to three other boats in the area
Waterproof (IPX7)
This site was designed edited and created

by David J Ward and no other-

any other person claiming this site and the traffic it generates

is committing identity theft!

Package of 20 different assorted Jerky and Stick flavors including Alligator, Kangaroo, Ostrich, Buffalo, Elk, and Pheasant. Buffalo Bob's® Jerky is made from prime cuts of the individualized meats that are then ground with a small amount of beef added for the fat content to hold the leaner cuts together. It is then blended with spices and formed into flat strips. The meat is then slow-smoked over hardwoods. All products are individually vacuum-sealed for freshness. Buffalo Bob's® Meat Sticks are sausage style products. The same prime cuts of individualized meats are then ground and mixed with small amounts of beef along with spices and then slow-smoked over hardwoods. All products are individually vacuum-sealed for freshness.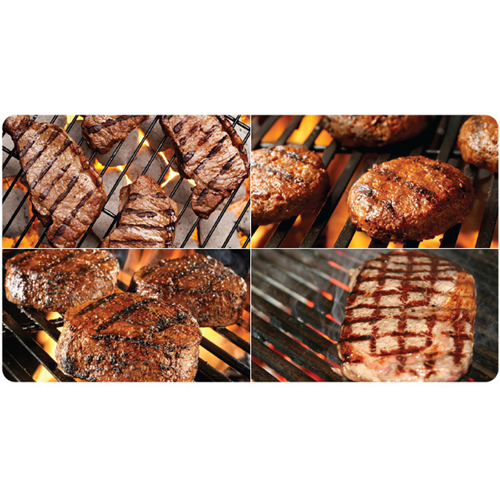 Indulgence Kobe Combo - $199.06
This assorted package of top quality American Style Kobe steaks from Mishima Ranch is the best way to sample a wide assortment of high quality beef in your own home. This arrangement includes; two twelve ounce rib eye steaks, two twelve ounce New York Strip Steaks, two six ounce Filet Mignon steaks and four eight ounce beef burgers, made of superior ground American Style Kobe-Wagyu beef. No matter what your favorite cut of meat, youll be sure to find something you love here.
Mishima Ranch is obsessed with the quality and consistency of their products. Their steaks outrank the other American Style Kobe-Wagyu distributors. The pronounced marbling against the dark red meat is beautiful raw and the bold flavor, bathed in its own melted fat is an eating experience of a life time. If the end product you wish to serve is a natural, tender, flavorful and consistent beef, you have found what you are looking for!
Products are shipped frozen.
Have a cargo of steaks delivered to your dock or marina slip anywhere in the lower 48 states of the USA

Lance truck camper 850 highlights: LED Lighting Queen-Size Bed Fits Long Beds U-Shaped Dinette The only thing that this Lance truck camper is missing is you! From the one-piece fiberglass wet bath with a skylight above, to the expansive storage space in the cab area, this unit is packed to the brim with helpful amenities. If you enjoy cooking up your own healthy meals instead of having to resort to eating fast food every time you are on the road, then you will fully enjoy the stainless steel 3-burner range top and 5 cubic foot 3-way refrigerator that have been added to this camper. The overhead cabinet bunk bed and the cab-over queen-size pillow top mattress is what helps this camper sleep four people. Generators were NOT and OPTION on the 850s. Built for the active lifestyle, the Lance truck camper gives you the freedom to make any place your home. Because of the camper's ability to unload from your truck once you have settled into your vacation destination, you can use your truck for other excursions once you have set up camp. Lance Camper is dedicated to delivering the highest Eco-Green standards possible while still giving you a truck camper that you will love camping in. You will feel right at home with features like the stainless steel burner range, the 3-way refrigerator, and the bathroom skylight!
Me at the local Angleton Library working on my websites-one of my favorite hangouts!!

Just FYI-if you have had a vessel salvaged by me in the past and you gave the payment to another person-you paid the wrong person!!

I have never received any money for the salvage work or vessels raised by me in the past-Captain David J Ward

You can upload photos from your smartphone to photobucket.com and they will store them for free!!

And whether you believe me or not you are looking at the man who owns the original copyright for the internet!!
Obstruction charges can also be laid if a person alters or destroys physical evidence, even if he was under no compulsion at any time to produce such evidence. Often, no actual investigation or substantiated

suspicion

of a specific incident need exist to support a charge of obstruction of justice.

Obstruction can include crimes committed by judges, prosecutors, attorneys general, and elected officials in general. It is misfeasance, malfeasance or nonfeasance in the conduct of the office. Most commonly it is prosecuted as a crime for perjury by a non governmental official primarily because of prosecutorial discretion.

Modern obstruction of justice:

In United States v. Binion, malingering or feigning illness during a competency evaluation was held to be obstruction of justice and led to an enhanced sentence.
From Wikipedia, the free encyclopedia

(Redirected from

Mechanics lien

)

A mechanic's lien is a security interest in the title to property for the benefit of those who have supplied labor or materials that improve the property. The lien exists for both real property and personal property. In the realm of real property, it is called by various names, including, generically, construction lien. It is also called a materialman's lien or supplier's lien when referring to those supplying materials, a laborer's lien when referring to those supplying labor, and a design professional's lien when referring to architects or designers who contribute to a work of improvement. In the realm of personal property, it is also called an artisan's lien. The term "lien" comes from a French root, with a meaning similar to link; it is related to "liaison." Mechanic's liens on property in the United States date from the 18th century.
Visit my twitter page at

http://twitter.com/davidjwardspage

CAN-RAM Aluminum Can Crusher Crush 10 Cans in 10 Seconds CAN-RAM Aluminum Can Crusher Crush 10 Cans in 10 Seconds Easily Mounts to Your Wall to CRUSH 10 Soda Cans in 10 Seconds! No Batteries or Electricity Required! Includes all mounting hardware. You'll Never have to Handle a Messy, Sharp-Edged Can Again! Made in USA Width: 16" Height: 18.94" Length: 23.34" Weight: 2.14 lbs 10 Can Capacity
flashlights and electric lanterns delivered-batteries and chargers
I am a yacht salvage captain with over 30 years of successful salvage experience in the Freeport-TX-area--

I will perform dockside salvage for motoryachts--5000.00 and up--

larger sailing yachts--5000.00 and up--

skiboats--500.00 and up--payment is required in advanced on deposit in my bank account

and small shrimpboats and trawlers for 6500.00 and up--payment is required in advance

--it can take a month or more to properly raise a larger vessel sitting on the bottom-

transportation to out of state areas is required as are lodging and meals--

and you are expected to provide pumps and other flotation equipment and material as is required by the job--

nothing extravagant for lodging-just the basics--a small travel trailer will do-hamburgers and fried chicken-etc

I received my Captaincy Appointment from four US Presidents, two Vice-Presidents, and the Commanding Admiral of the JAGNAVY courts

of that time--
see the next page for the complete outboard motor manual listing--

Post Free Classifieds to a large nationwide network city by city

.
You can earn points for searching the internet with swagbucks to exchange for some cool electronic prizes like mp3 and ipods or flatscreen televisions etc. Click the banner or do a search to visit the homepage.

.

see the next page for the full listing of outboard motor repair manuals--
Click here to submit your site to the search engines for free!