Beaching a damaged vessel for repairs is considered to be the normal course of action in maritime operations.

Interfering with this course of action is considered to be a Federal Felony Crime.
The law of salvage is a concept in maritime law which states that a person who recovers another person's ship or cargo after peril or loss at sea is entitled to a reward commensurate with the value of the property so saved. The concept has its origins in antiquity, with the basis that a person would be putting himself and his own vessel at risk to recover another and thus should be appropriately rewarded. A related consideration was widespread piracy; a vessel in peril could very well be left for pirates if the owner did not generously reward a potential honest salvor. Salvage law has been recognized for centuries, in such documents as the edicts of Rhodes, and the Roman Digest of Justinian.[1] It is still a nearly universally recognized right, though conditions for awards of salvage vary from country to country.



Marine salvage is the process of recovering a ship, its cargo, or other property after a shipwreck. Salvage encompasses towing, refloating a sunken or grounded vessel, or patching or repairing a ship. Today the protection of the environment from cargoes such as oil or other contaminants is often considered a high priority.



"Salvors" are seamen and engineers who carry out salvage to vessels that are not owned by themselves, and who are not members of the vessel's original crew

Just a warning! If you contract with or make an agreement with a salvagor and fail to pay for service you are committing a class a federal crime considered a class a felony theft of service! !
Definition Welcher

someone who swindles you by not repaying a debt or wager. Synonyms: welsher Type of: chiseler, chiseller, defrauder, gouger, grifter, scammer, swindler. a person who swindles you by means of deception or fraud- (to describe the people I had to deal with at that time in the past)
,,,,,,,
,,,,,,,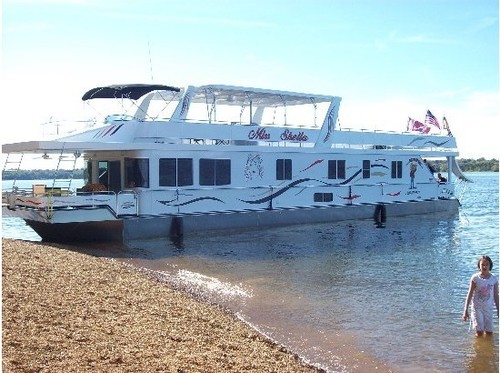 Check out this mega houseboat!! look in the index for houseboats or click this photo!!
I try to supply a lot of resources on this homepage for food and other essentials for offshore and river cruisers-you can find a lot of items here that can be delivered to your home or marina dock in the USA!!

Extra Trim Ribeye Steaks - Four 4 oz. or 6 oz. Steaks - $52.95
A Beef Ribeye Steak is considered to be the juiciest and most flavorful of all steaks. Neesvig Ribeye Steaks are cut from the center-most part of a delicious Prime Rib Roast. The Ribeye Steaks are available in your choice of four 4-oz. or four 6-oz. rib
Coleman Portable Propane Coffeemaker with Stainless Steel Carafe
PRODUCT DESCRIPTION
For most campers, not matter how restful their previous night's sleep, the first thing on their mind when they step out of the tent in the morning is, "Coffee, coffee, coffee." When your campsite boasts a Coleman Portable Propane Coffeemaker with Stainless Steel Carafe, you can enjoy a piping hot cup of joe just like at home, powered by a common propane cylinder. Lightweight and easily packable, it's also ideal for outdoor entertaining, tailgating, picnics, and more.

Brewing a full pot takes only 15 minutes, and Coleman's proprietary InstaStart feature ensures match-free lighting, even in windy conditions. The ten-cup covered water reservoir is easily accessible, as is the removable filter basket, and a drip-resistant stainless steel carafe is as durable as it is attractive. Cleanup is especially easy if you're at home, as the carafe and filter are both dishwasher safe.

Features
Propane-powered; no cords, stove, or percolator required
Operates on single standard 16.4-ounce propane cylinder
InstaStart auto ignition button
4,500 BTU for effective heating
Water reservoir cover opens, filter basket removes for easy cleaning
PerfectFlow regulator provides consistent performance by producing steady fuel stream
Runs for 4.4 hours on one propane cylinder
Ten-cup total capacity
9.5-pound weight
PRODUCT FEATURES
Drip coffeemaker brews a full pot of coffee in just 15 minutes, powered by standard propane cylinder
Coleman's proprietary InstaStart feature ensures match-free lighting, even in windy conditions
PerfectFlow regulator provides consistent performance by producing steady fuel stream; carafe and filter are dishwasher safe
Runs for 4.4 hours on one propane cylinder; ten-cup total capacity and 9.5-pound weight
Includes limited one-year manufacturer's warranty
Steak and Burger Grill Pack - 16 Pieces - $132.40

The Steak and Burger Grill Pack by Neesvig has 16 choice cuts of meat that are ready for the grill. Makes a great gift for your favorite grill master! This fine quality meat assortment includes four Bacon-Wrapped Filet Mignons, four New York Strip Steak
YOU ARE VIEWING A BRAND NEW 2016 VENTURE 12625LB. TRI-AXLE BOAT TRAILER. THIS BUNK STYLE TRAILER WILL CARRY A VESSEL THAT WEIGHTS UP TO 12625LBS. AND 29 TO 32 FT. THIS TRI-AXLE TRAILER COMES STANDARD WITH GALVINIZED STEEL WHEELS, DISC BRAKES ON ALL AXLES . THE TRAILER IS EQUIPPED WITH 13 FT CARPET BUNKS AND ADDITIONAL 8 FT FRONT TARGET BUNKS, SUBMERSIBLE LIGHTING, SUPER LUBE HUBS, DIAMOND PLATE FENDERS, TWO SPEED WINCH AND A 2000 LB. TONGUE JACK. WE ARE DIAMOND MARINE OF CONNECTICUT AND HAVE BEEN IN BUSINESS FOR OVER 30 YEARS. WE ARE THE LARGEST BOAT TRAILER DEALER IN THE COUNTRY WITH THE LARGEST ON-SITE INVENTORY. IF YOU ARE IN NEED OF ANY TYPE OF BOAT TRAILER, BIG OR SMALL PLEASE GIVE US A CALL. WE OFFER MANY DIFFERENT OPTIONS, WHICH INCLUDE SUCH ITEMS AS GUIDE POLES, KEEL ROLLERS, POLY BUNK SLEEVES, SPARE TIRES AND MUCH MORE.
,,,,,,z
I am also seeking donations for an important environmental project and funding for future ecological projects-see the site by clicking the image-this looks like an incomplete project because so many plants have been stolen from this place

The 7215 GPS receiver is a touchscreen chartplotter, and is a feature-packed device designed to meet the needs of any serious mariner. Preloaded BlueChart maps of the coastal areas of the United States are included in this Garmin GPS receiver. The 15.5-inch screen is an XGA display, offering crisp and sharp views to the user. In addition, since this Garmin GPS receiver allows full system integration, it is compatible with Garmin's various accessories, such as radar, sonar and weather satellite. Also, users can use BlueChart g2 Vision cards to add more enhanced features to this Garmin GPS receiver. The 7215 GPS receiver offers Garmin's G Motion technology, which makes it easier for users to get real-time data with fast refresh rates and speedy mapping. Also, panning is very smooth. The MarineEye view and Fishfinder view in this Garmin GPSMAP GPS receiver offer 3D perspectives on the maps. All in all, this Garmin GPSMAP GPS receiver is a sleek device offering many features to make journeys enjoyable.

,,,,,

The Garmin VHF 300i AIS marine receiver gives you the flexibility and convenience you need to safely navigate and communicate in international waters. It comes standard with a two-way hailer system and is also NMEA 0183 and NMEA 2000 compliant to offer greater onboard functionality. In addition, the VHF 300 AIS takes advantage of Automatic Identification System technology to help you identify and avoid other large vessels at sea.
Note: This item has a long handling time and ships in 7-10 business days.
Features


Two-way 30 W hailer system for communication with other boats or deckhands
Patent-pending voicemail feature lets you pre-record a 15-second message and deliver the message to any Digital Selective Calling radio
Replay the last 90 seconds of any incoming voice transmission at the touch of a button
Get detailed data on your surroundings, regardless of visibility; ship identification information, position, course and speed for vessels equipped with AIS within range
Receives both Class A and Class B signals at the same time to ensure no critical information is lost
Included GHS 10 handset microphone allows full radio control from a remote location; 2" LCD display, dedicated rotary key for frequent tasks, and three soft buttons for dynamic controls
Included 4" active speaker with volume knob
Multi-station support allows you to add wired GHS 10 handset microphones (one included, others sold separately) throughout your vessel without having to add existing receivers; can be used as an on-boat intercom
Provides full Class D Digital Selective Calling (DSC) capability via NMEA 0183 or NMEA 2000 connectivity
Position Tracking allows a mariner to locate and keep tabs on up to three other boats in the area
Waterproof (IPX7)

This site was designed edited and created

by David J Ward and no other-

any other person claiming this site and the traffic it generates

is committing identity theft!

,,,,,

Maximum Thrust: 2 hp
Maximum AMp Draw: 40
Volts: 48
Shaft Length: 20 in
Maximum Boat Length: 25 ft
48-volt system delivers speeds up to 5 mph at 2 hp
Electronic Throttle Control: mounts either binnacle or side-mount at the cockpit. Ultra-responsive throttle lever has forward, neutral and reverse positions. Includes key lock-out, trim switch and realtime battery gauge
Cable Steering Compatible: connects directly to your boat's standard cable steer linkage
Built-in Maximizer™: delivers up to two hours of continuous run time (at 100% power) on a fully-charged bank of batteries
Realtime Battery Gauge: LCD display located on the throttle control shows power level, state of battery charge and hours of run time remaining at current power level
Tilt Gauge: dash-mounted tilt gauge provides an instant readout of motor position
Bolt-On Transom Bracket: includes power tilt mechanism and a built-in breakaway that protects the motor from underwater collisions
Stainless-Steel Prop: stainless-steel prop includes shear pin design to protect it from collisions with underwater objects
2-year manufacturer warranty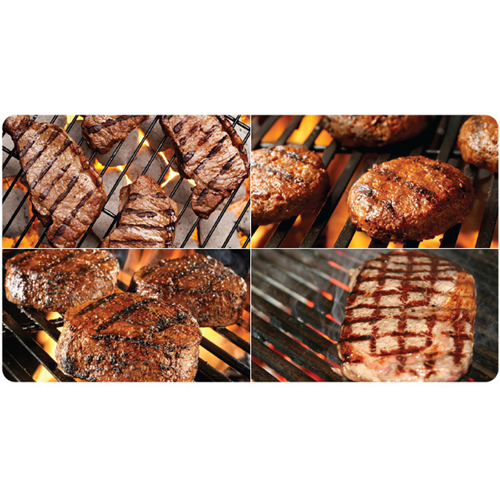 Indulgence Kobe Combo - $199.06
This assorted package of top quality American Style Kobe steaks from Mishima Ranch is the best way to sample a wide assortment of high quality beef in your own home. This arrangement includes; two twelve ounce rib eye steaks, two twelve ounce New York Strip Steaks, two six ounce Filet Mignon steaks and four eight ounce beef burgers, made of superior ground American Style Kobe-Wagyu beef. No matter what your favorite cut of meat, youll be sure to find something you love here.
Mishima Ranch is obsessed with the quality and consistency of their products. Their steaks outrank the other American Style Kobe-Wagyu distributors. The pronounced marbling against the dark red meat is beautiful raw and the bold flavor, bathed in its own melted fat is an eating experience of a life time. If the end product you wish to serve is a natural, tender, flavorful and consistent beef, you have found what you are looking for!
Products are shipped frozen.
j
Have a cargo of steaks delivered to your dock or marina slip anywhere in the lower 48 states of the USA
....
Specifications

Floor Length 8'11"
Overall Length 17'11"
Exterior Width 96"
Exterior Height 9'5"
Interior Height 81"
Dry Weight w/Std. Equipment 2844 Lbs.
Wet Weight w/Std. Equipment 3032 Lbs.
Center of Gravity Front 38"
Center of Gravity Rear 40"
Fresh Tank 30 gallons
Grey Tank 20 gallons
Black Tank 25 gallons
Refrigerator 5 cubic feet
Propane 2-5 gallon tank
Furnace 20,000 BTU's
Sleeping Capacity 5
Me at the local Angleton Library working on my websites-one of my favorite hangouts!!

Just FYI-if you have had a vessel salvaged by me in the past and you gave the payment to another person-you paid the wrong person!!

I have never received any money for the salvage work or vessels raised by me in the past-Captain David J Ward

You can upload photos from your smartphone to photobucket.com and they will store them for free!!

And whether you believe me or not you are looking at the man who owns the original copyright for the internet!!
.
Obstruction charges can also be laid if a person alters or destroys physical evidence, even if he was under no compulsion at any time to produce such evidence. Often, no actual investigation or substantiated

suspicion

of a specific incident need exist to support a charge of obstruction of justice.

Obstruction can include crimes committed by judges, prosecutors, attorneys general, and elected officials in general. It is misfeasance, malfeasance or nonfeasance in the conduct of the office. Most commonly it is prosecuted as a crime for perjury by a non governmental official primarily because of prosecutorial discretion.

Modern obstruction of justice:

In United States v. Binion, malingering or feigning illness during a competency evaluation was held to be obstruction of justice and led to an enhanced sentence.

From Wikipedia, the free encyclopedia

(Redirected from

Mechanics lien

)

A mechanic's lien is a security interest in the title to property for the benefit of those who have supplied labor or materials that improve the property. The lien exists for both real property and personal property. In the realm of real property, it is called by various names, including, generically, construction lien. It is also called a materialman's lien or supplier's lien when referring to those supplying materials, a laborer's lien when referring to those supplying labor, and a design professional's lien when referring to architects or designers who contribute to a work of improvement. In the realm of personal property, it is also called an artisan's lien. The term "lien" comes from a French root, with a meaning similar to link; it is related to "liaison." Mechanic's liens on property in the United States date from the 18th century.

Visit my twitter page at

http://twitter.com/davidjwardspage
flashlights and electric lanterns delivered-batteries and chargers
I am a yacht salvage captain with over 30 years of successful salvage experience in the Freeport-TX-area--

I will perform dockside salvage for motoryachts--5000.00 and up--

larger sailing yachts--5000.00 and up--

skiboats--500.00 and up--payment is required in advanced on deposit in my bank account

and small shrimpboats and trawlers for 6500.00 and up--payment is required in advance

--it can take a month or more to properly raise a larger vessel sitting on the bottom-

transportation to out of state areas is required as are lodging and meals--

and you are expected to provide pumps and other flotation equipment and material as is required by the job--

nothing extravagant for lodging-just the basics--a small travel trailer will do-hamburgers and fried chicken-etc

I received my Captaincy Appointment from four US Presidents, two Vice-Presidents, and the Commanding Admiral of the JAGNAVY courts

of that time--
see the next page for the complete outboard motor manual listing--

Post Free Classifieds to a large nationwide network city by city

.
You can earn points for searching the internet with swagbucks to exchange for some cool electronic prizes like mp3 and ipods or flatscreen televisions etc. Click the banner or do a search to visit the homepage.

.
see the next page for the full listing of outboard motor repair manuals--
Click here to submit your site to the search engines for free!